Evening people
This week is going to be another short one as I didn't really make the time to work on any personal work, I was super busy speaking to people and reaching out while Jobhunting as well as doing skype interviews with multiple studios and scheduling other things around these. The next period is going to be filled with this sort of stuff, but hopefully once the initial interviews, outreach and mails are done this will open up some time for me to carry on with some personal work before the big move eventually happens! (Excited about that! :D).
Brighton Visit

We did spend a single night in Brighton this week, just to take a little breather (and for some professional related stuff of course ;D ) It's a really nice place, with a lovely crowd from all walks of life, all accepting each other for the person they are. It was really nice to see, I was a little disappointing that the palace pier was just a giant arcade, I was just expecting something different, got some nice pictures and met some awesome people though which was worth every bit of time! :D

Big sadface here :(
As mentioned before, nothing really to add to this section this week (which might be a first? :( )
I am dying to get back into it though and it feels weird that this might be the first week in a really long while when I haven't been doing art directly and it's also not because I feel guilty in any shape or form, but it's more because I want to get back into it because I enjoy it :D.
Hopefully there will be some time over the weekend that I can dedicate to some personal workieeees!
Small tip talking about how to get your textures tiling with the use of a small little section of nodes!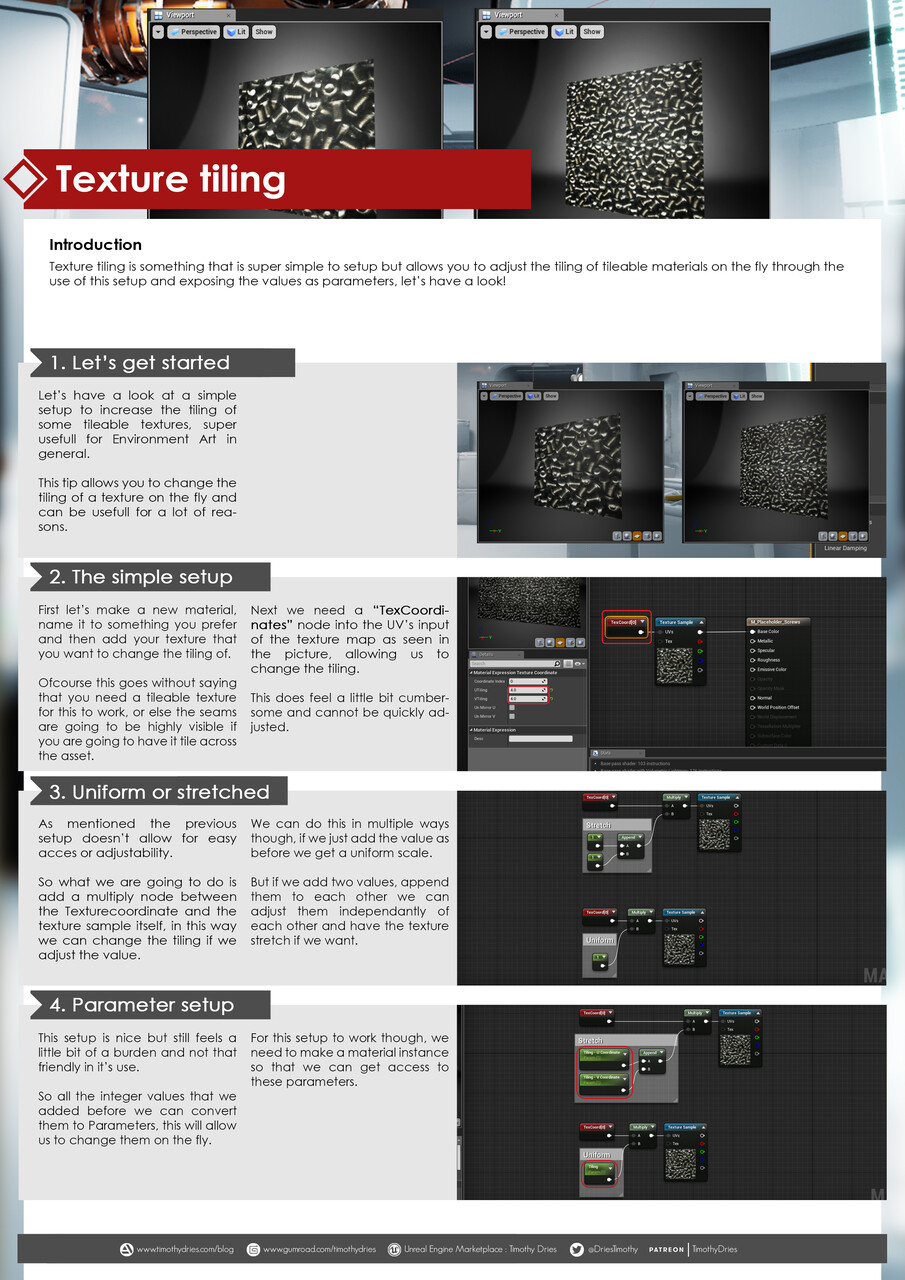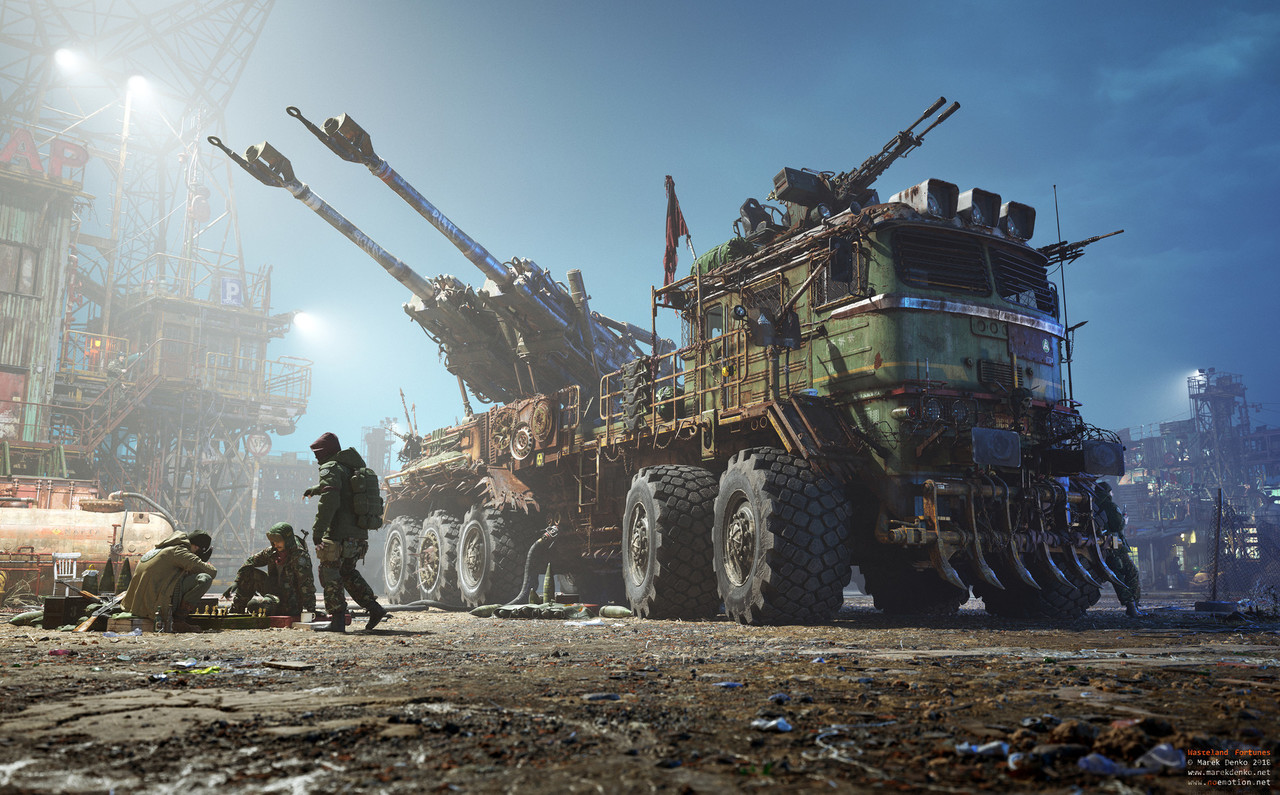 Image Credit - Marek Denko - Wasteland fortunes

Visit his profile over :
 Marek Denko  - Artstation Profile
This was an awesome find that got shared around on Facebook by someone that I sadly forgot the name of :/ (something to keep in mind next time)
It's just a stunning piece to look at, I love myself some good post apocalyptic scenes, and the attention to detail in this one is awesome, another great thing is that Marek also did a small little breakdown/timelapse for this piece which can be seen on the Project itself (it's worth having a look)
Of-course it's a timelapse, but I love the speed of iteration that this shows, where he made crucial decisions in his thinking and how it all came together.

I loved seeing this popup, it's one of those pieces that really captivates the eye and makes you stare in wonder, A thing that really jumped out to me at first is how he uses the scale and sense of depth in this scene, carefully shrouding highly detailed structures in the back in a light haze/fog so they don't take away from the viewers precious attention span. Once your initial view of the vehicle is done you notice the people on the left, just sitting there playing chess and makes your mind wonder what's going on and what made this world into what it is now.
Awesome job Marek, I love your stuff and I'm always excited to see new thing pop up, looking forward to the next scene, and thanks for inspiring me to be a better artist!


Allright guys!
That's going to do it for me for this week, I'll catch you in the next one!

If you want to see something added to this blog, or if you were inspired by a piece of art this week, please share it down in the comments, would love to see what drives you to create your art!