Happy Newyear people!
With the end of the month, year and decade! There is also the monthly compilation, adding to the massive amount of tips already in it.
Click the image below to go to my Patreon and get access to the full 70+ page compilation, with these new additions included.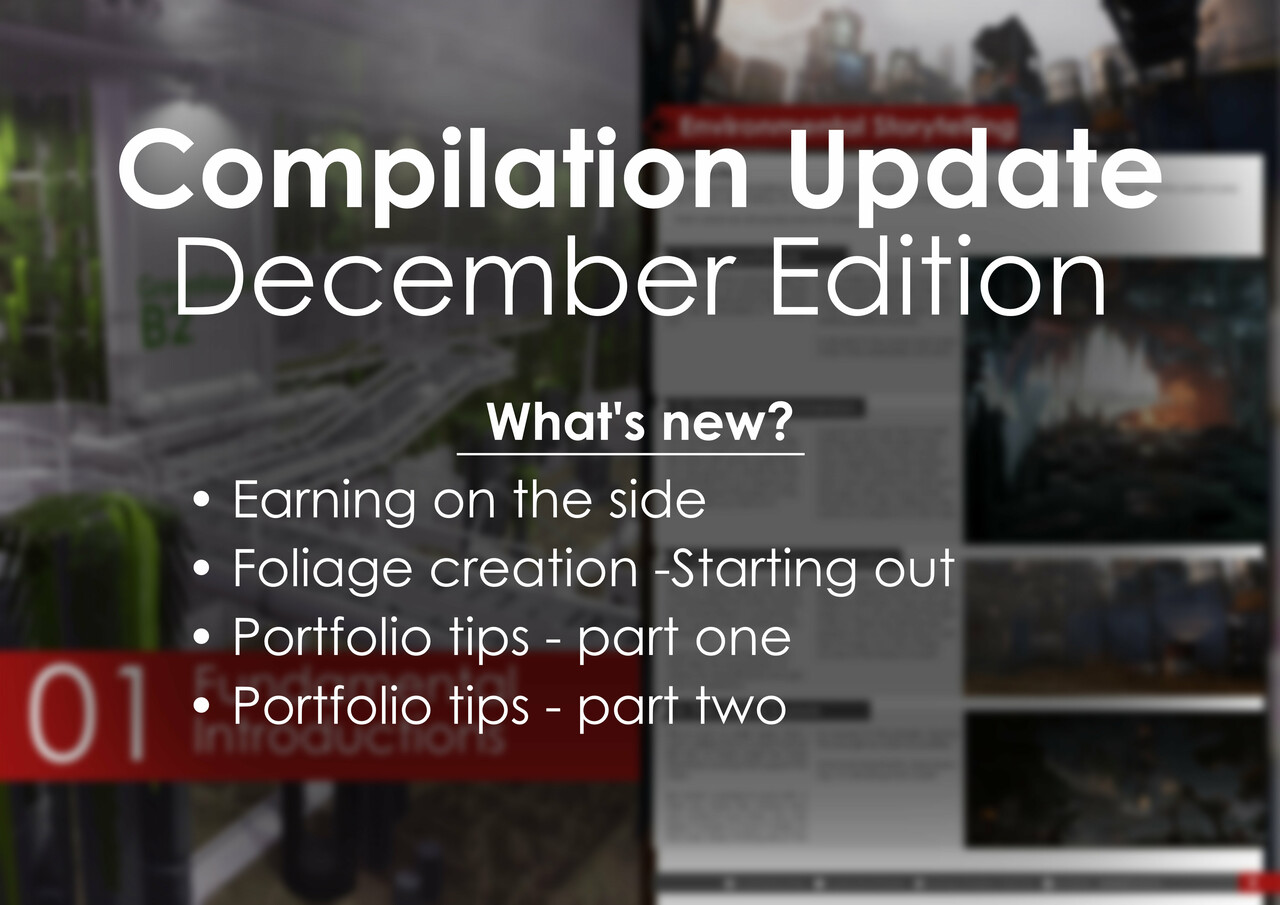 The December Compilation brings you
Earning on the side
Foliage creation - Starting out
Portfolio tips - part one
Portfolio tips - part two 
Added to all the other tips I have ever done, so head on over and grab your own version from the attachments.
Thanks for your support! <3