Evening People! 
(well i'm writing this early in the morning on the train to London, so maybe not really :D )
Been another busy and art-less week this week! Most of the week was filled with doing interviews for different companies, talking to different people through skype and e-mail, doing a little bit of art and playing no man sky, which is a nice and chill game to de-stress with all the stuff going on now.
Brighton trip recap and future
Last weeks trip to Brighton was super nice and resulted in getting a job offer from an awesome company filled with loads of super friendly people which is super awesome and exciting, but also puts a little bit extra pressure on the situation as a whole.
Saying this it also made me realise that everything is coming together super quick even if I'm not experiencing it like that, because in theory, we only have 20 days (until our eviction date) as of writing this to find a new job, go house-hunting, get relocated and sort all the other stuff out (which is even more crazy now that I write it down)
That being said, I want to get things sorted as soon as possible (and makes it easier on the companies involved as well), so we are looking to make a decision soon! Which makes today an exciting point in my journey as I am going to fly over to Berlin and have an Interview with a studio there, which is super exciting and stressful as well, because good old Ryanair had to cancel the previous flight causing a bit more of an extra headache, but hopefully it will be smooth sailing from here!
On top of all this going on there is a lot of stuff that needed solving between the landlord and me (UGH...), but I won't go into that here :D
Can't wait to share more on this!
*sidenote, the view is awesome from my 18th floor room* :D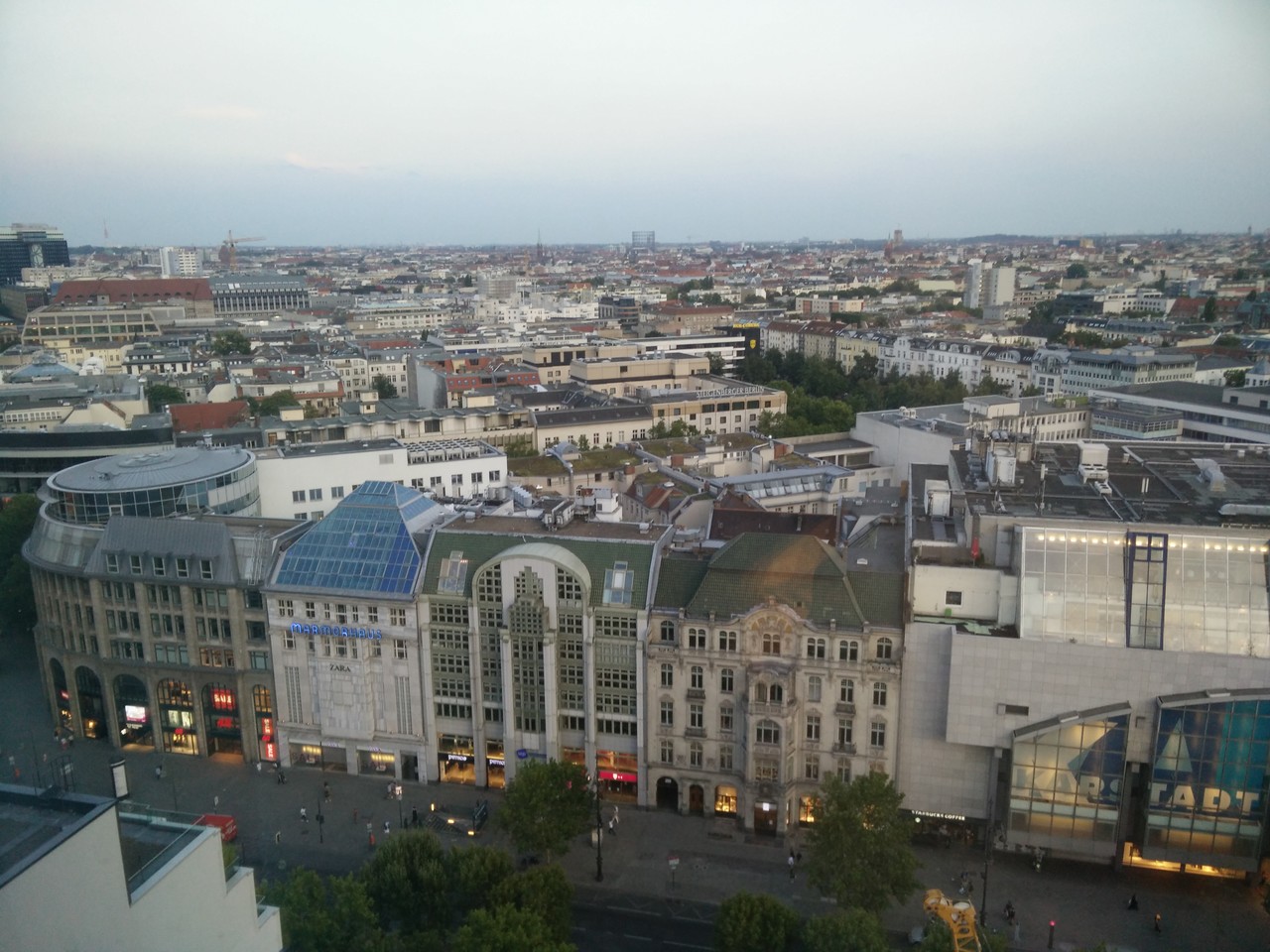 Only managed to touch a little bit of 3D this week, but most of it didn't really result in some nice visual thingies to show off, most of it just consisted of doing some highpoly baskets and cases for my Cyberpunky scene but also did some minor tweaks to the other diorama scene as well, but again nothing worthwhile showing, because most of my energy went to other things mentioned in the previous section.
Maybe I need to slowly start realising that it's going to be like this for a little while longer until we sort the move out and stuff, but it feels weird!
Spend a little bit of time going over the new addition of rectangular lights in Unreal Engine 4.20.
Image Credit - Ivan Tantsiura - Park Street

Visit his profile over :
Ivan Tantsiura  - Artstation Profile
Got a realy nice one for you this week, it's an amazing concept art piece by Ivan Tantsiura.
I discovered his work a little while back when searching for inspiration on a modern technological look for a project that I was making and one of his previous works really stood out. Now I got onto the image above by chance which made me have a a look at his other work and through this I discovered that came across his work before. 
I just love this piece, and t always fascinates me how people can translate current day things into futuristic things without them loosing their core essence like the cars seen in the image. I also love the balance of light and all the white contrasted with the nature selling this future setting.
So thank you so much Ivan for inspiring me and so many others, and I'm looking forward to your next piece.
Allright guys!
That's going to do it for me for this week, I'll catch you in the next one!

If you want to see something added to this blog, or if you were inspired by a piece of art this week, please share it down in the comments, would love to see what drives you to create your art!